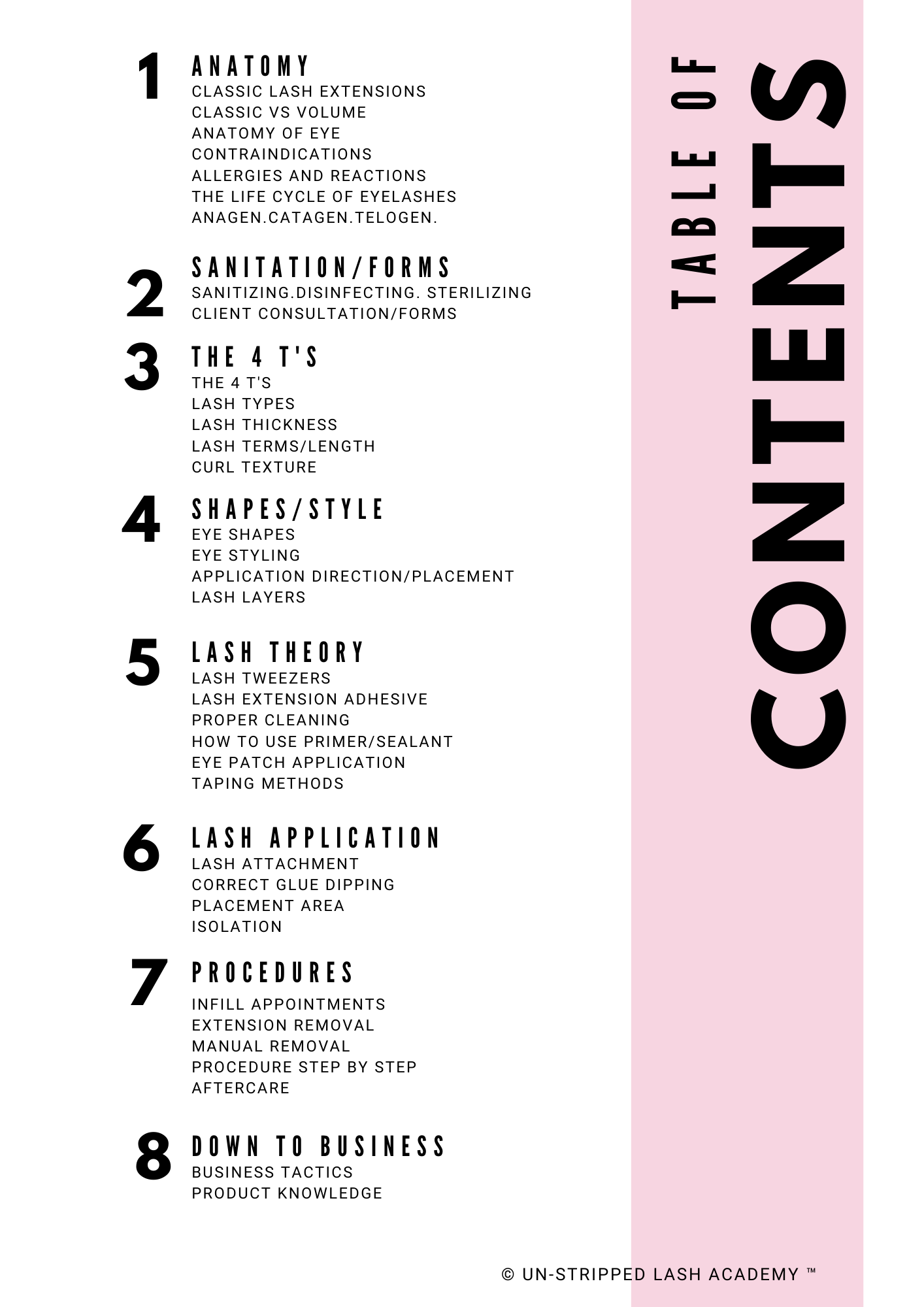 Sneak Peek of the Course!
I'll be teaching you everything I know about the basics of eyelash extensions! Classics are where it all started in the industry, and you'll need a good handle on how to apply them so you can further grow. It's recommended to spend at least 6 months mastering classics before moving on to volume and hybrid extensions.
To take this course, you must provide proof of cosmetology or esthetician lisence. Either photo or license number can be emailed to [email protected] After doing so, you will receive an approval to take the course email.
After completion of the course, please email [email protected] and we will send you an Un-Stripped Lash Academy Certificate of Completion!
Hi, I'm Bryce Sechler
A little bit about me, I graduated cosmetology school in my senior year of high school and have been lashing ever since. Like any other cosmo or esti out there, I started as an hourly employee at a lash salon and quickly realized I wanted to be my own boss. From there I rented a station for close to two years and chose to open my own salon at just 21 years old. I've been a lash artist now for five years, with multiple certifications. Including 6 certifications in permanent makeup. I have dedicated my career to becoming a master of my craft, and want to use those skills to teach you everything I know!
Being in this field is rewarding, gains you financial success, and of course happiness! I'm sure you'll love to join me in the wonderful career field of lashing! If you want to be like me one day and run your own small lashing business sign up for my courses today!